 A
ll kittens go to their new home after at least
10 weeks of age
with a first round of shots. A deposit is 25% of a price and non-refundable, so make sure you are 100% ready for a kitten before you put it down. There is a deposit (pre-contract) agreement.

K
ittens are sold with written contract, alteration agreement and health guarantee.

We reserve the right to choose who we sell a kitten to. Please, expect to be asked questions, just as you ask us. Sometimes an available kitten is not right for a certain home. For example: if a kitten is very sociable, he/she should not go to a home where people work 70 hours a week and never home. Nothing personal, we just act in a best interest of all involved. If for some reason we decide to deny you a kitten, the deposit will be refund same day in full amount.

S
pecial attention is given to socializing our kittens, so they make great, loving, happy and healthy pets.

A
dditional pictures, video or more details are availible upon request. We also show kittens on Skype/Viber.

I
f you are interested in getting a kitten or have a question, please contact us at:
- email: info@scottishfoldusa.com
- phone: 903-261-9354
(please, TEXT)


The sweetest face ever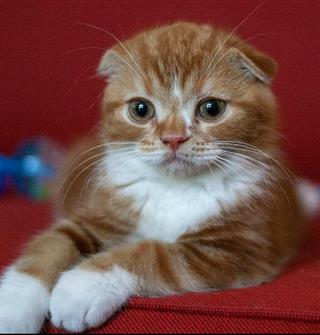 Please choose email, Instagram PM, or text message as a way to contact us.
We've been experiencing difficulties when replying to emails sent from @hotmail.com
If you don't hear from us within few days after sending us an email, please consider another way to contact us: Text message, Instagram PM.